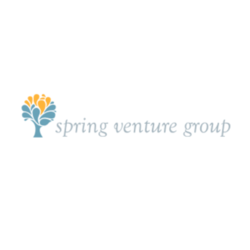 Senior Payroll Administrator
Kansas City, MO
Who We Are:
Spring Venture Group is a leading digital direct-to-consumer sales and marketing company with product offerings focused on the senior market. We specialize in distributing Medicare Supplement, Medicare Advantage, and related products via our family of brands and a dedicated team of licensed insurance agents. Powered by our unique technologies that combine sophisticated marketing, comparison shopping, sales execution, and customer engagement – we help thousands of seniors across the country navigate the complex world of Medicare every day.
We are seeking an organized and experienced Senior Payroll Administrator to join our Finance team.  
As the Sr. Payroll Administrator, you would be responsible for processing payroll and all related duties for a growing company with 1,000+ employees, including processing payroll, creating reports, and calculation of wages. In this position, you would report to the Payroll Manager and work in collaboration with other departments within the company. For those looking for an opportunity in fast-paced, forward-thinking company, we'd love to connect!
What You'll Bring to the Role:

* Associates Degree in Accounting or Finance OR equivalent work or military experience
* A minimum of 5 years' of payroll processing experience
* Proficient in using robust integrated payroll systems, advanced skill in Microsoft Excel
* Working knowledge of current payroll laws and procedures
* Previous WorkDay experience strongly preferred
* Strong organizational skills, interpersonal communications and attention to detail
* Independent thinking and judgment4

What You'll Do: 

* Process, analyze, and verify the semi-monthly payroll for 1,000+ employees across multiple legal entities and states
* Research, analyze, and resolve advanced payroll questions in a timely manner, including questions and inquiries from employees and external parties
* Maintain a strong focus on quality and accuracy; perform and develop regular audits of earnings, deductions, taxes, electronic timesheets, federal, state, and local filings, etc.
* Prepare and file a variety of local, state and federal forms including, but not limited to tax forms, monthly, quarterly and year end filings; responds to outside agency requests
* Advise, interpret, and provide direction to management and staff on payroll rules and procedures, Federal, State, and local laws and regulations involving payroll
* Recommend and participate in the development of new procedures and policies related to payroll operations
* Maintain garnishments and assist with 401k audit
* Showcase the ability to manage multiple priorities and deadlines
* Act as a resource and provide mentoring to Payroll Administrators
* Other duties as assigned.

7185853